Monika Gärtner-Engel
European Coordinator of the Worldwomens Conference Process
Schmalhorststr. 1c
45899 Gelsenkirchen
0209/5 48 12
Fax. 0209/5 48 84
e-Mail: gaertner.engel@t-online.de
22th May 2014
To  Andrea Rosal
To Organisation of Karapatan
Dear Andrea Rosal and family,
dear comrades of Karapatan,
We send our sincere condolences to you Andrea, your family and you all – for that really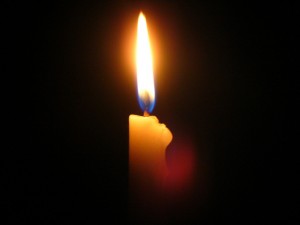 sad and tragic passing away of your newborn baby, Diona Andrea
Our thoughts are with you, Andrea, and your family.  We are very sad.
We are also very angry, because it is really outraging, that Andrea  Rosal was illegally arrested on March 27, 2014 when she was seven months pregnant. It is outraging that she was imprisoned under inhuman conditions in a 5 x 10 meter cell with 31 other inmates. It is
shocking, that she did not receive any medical attention from jail authorities during her detention in Prison.
It is shocking, that after she had been experiencing uterine contractions since the evening of May 15, she was transported back and forth from and to the prison and they said, there was no room available for her until in the evening of May 16. All this is utterly inhuman!
We demand the immediate dismissal of the charges against Andrea as well as her immediate hospitalization!
We demand the strict punishment of those responsible for the illegal arrest and detention of Andrea Rosal, which are accountable for the death of baby Diona and the disregard of Andrea's rights, her right to receive immediate medical care.
We send you our most cordial solidarity greetings
Monika Gärtner-Engel
Condolences to Andrea Rosal