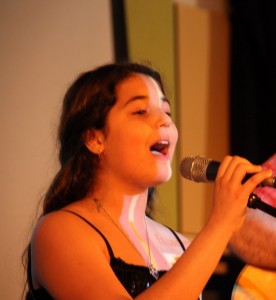 Wir Frauen der Welt brechen auf –
Women oft he world  we arise 
A 12 years old young girl named Kejsi who was born in Albania and immigrated with her family to Germany won the Song Contest of 2nd World Women's Conference.
In her song German-English Song "Women of the world  – we arise" she is encouraging girls and women of the world to engage for the struggle for their life perspectives.
Congratulations, Kejsi!
You can hear the song here:
Young albanian girl Kejsi won WWC song contest