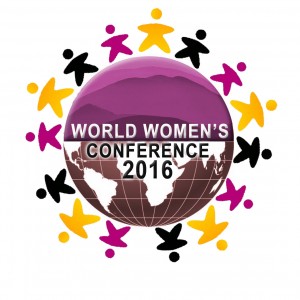 European Coordinators of the World Women's Conference
Europakoordinatorinnen der Weltfrauenkonferenz
Coordinatrices de l'Europe pour la Conférence mondiale des femmes
Halinka Augustin, Monika Gaertner-Engel
Worldwomen in Europe!
Come and join the 2nd World Women's Conference in Kathmandu!
Today you receive the European coordinators Call for international Women's Day on March, 8 – the joint day of struggle and action of the World-women. (in three languages and two printing versions)
As you know the 2nd World Women's Conference takes place from 13th – 18th March in Kathmandu/Nepal – in spite of all problems.
Today we send as well our "last call" to you:
Come from as many countries as possible!
If there are financial problems: develop activities and mutual support so that at least one women from each country can go!
Register your participation with the Conference Signup Form on this webpage and find all important information here.
Please write a country report (5 pages max.), even if you are not able to take part and send it to  gaertner.engel@t-online.de and to menu_cma@yahoo.com  – these country reports will be published on a CD – this will result in a journey to the grass-roots women of the world!
Contact us for any problems coming up!
We are looking forward to see you in Nepal!
Cordial greetings,
Halinka Augustin
Monika Gaertner-Engel
"Last call" for WWC conference 2016 by European Coordinators